Congratulations to our two outstanding 2019 NPHC Scholarship recipients: Ms Aereal Cousette who will matriculate at Auburn University/Montgomery and Ms. Ivy Fulford who will study at The University of Alabama. Thanks to Ms. Kiara Summerville and the scholarship committee for your hard work.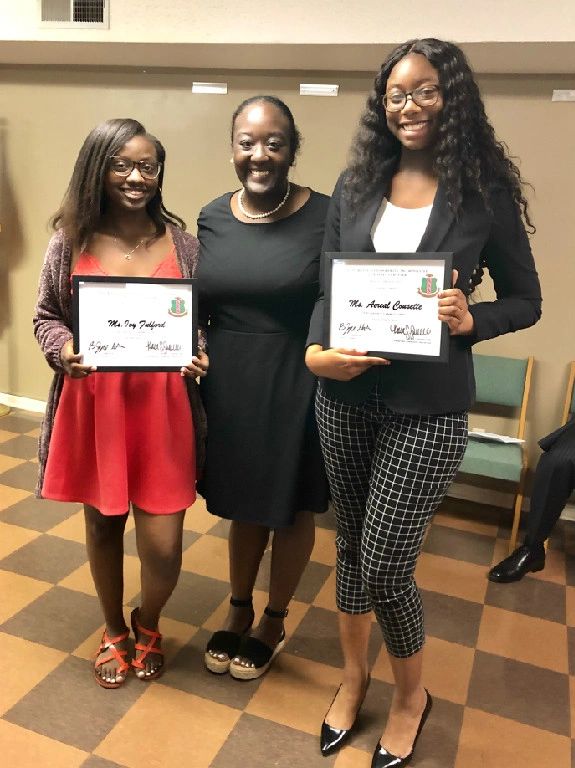 Left to right: Ms. Ivy Fulford, Ms. Kiara Summerville and Ms. Aereal Cousette
Alpha Kappa Alpha Sorority, Inc. and/or the Eta Xi Omega chapter reserves the right to cancel any scheduled event where circumstances make it illegal or impossible to attend. Such cancellations are, but not limited to: acts of God, war, government regulations, disaster, and civil disorders. Alpha Kappa Alpha Sorority, Inc, nor the Eta Xi Omega Chapter shall be held responsible if such cancellations are dictated.